This website is a resource for students and teachers of Leaving Certificate Applied Mathematics, complementing the text book written by Dominick Donnelly.  If you are already a student of Leaving Cert Applied Maths, there are many useful resources and links for you in the Students section, including full detailed solutions to the Leaving Cert papers back as far as 1980. Please note that from June 2023 onwards a new syllabus is in place, and there are substantial changes, so that many of the old topics are now gone from the course.  Please note that if you are on a phone, the menu appears at the bottom of the page, instead of to the right.  If you are a teacher of Applied Maths, please click on the Teachers button and apply for a secure login to the Teachers section, where there are additional resources for teachers, including full worked solutions to the text book.  If you are considering studying Applied Maths, or are a parent with a student considering studying Applied Maths, please look at the Learn Applied Maths with Dominick Donnelly for some advice and suggestions.
Supplement document - to download a copy click here.
This is a document to supplement the first print run of the 3rd edition (2022-2023). It contains three section.
1) Errata - corrections to mistakes in the first print run.
2) Appendix 1: Dimensional Analysis. This small topic was omitted in error from the first print run.
3) Appendix 2: Guide the Mathematical Modelling Project. There was insufficient information to do this at time of original printing.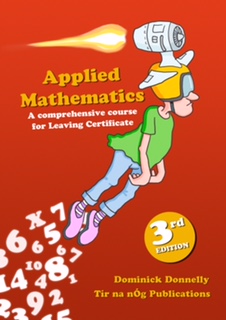 ***NEW***   Now Available
Applied Mathematics:  A Comprehensive
Course for Leaving Certificate, 3rd Edition
"Get the competitive advantage you deserve"
The most complete and comprehensive text book available
Completely rewritten for the new syllabus for examination from June 2023 onwards
Covers all topics extensively at both Higher and Ordinary Levels
Clear worked examples covering all areas of the new course completely
Detailed graduated exercises reflecting the entire course
Printed in Ireland to support Irish jobs
 Cost: €30 per book + post and packing
To buy the book click here
Post and Packing charges for Republic of Ireland: 
1-10 books: €8.00, 11-20 books: €16.00, etc.
 Contact
For all enquiries, contact Dominick Donnelly
Tel:  (087) 121 0783
Email: 

Dominick Donnelly awarded the Victor Graham Perpetual Trophy for achievements in Applied Mathematics 2017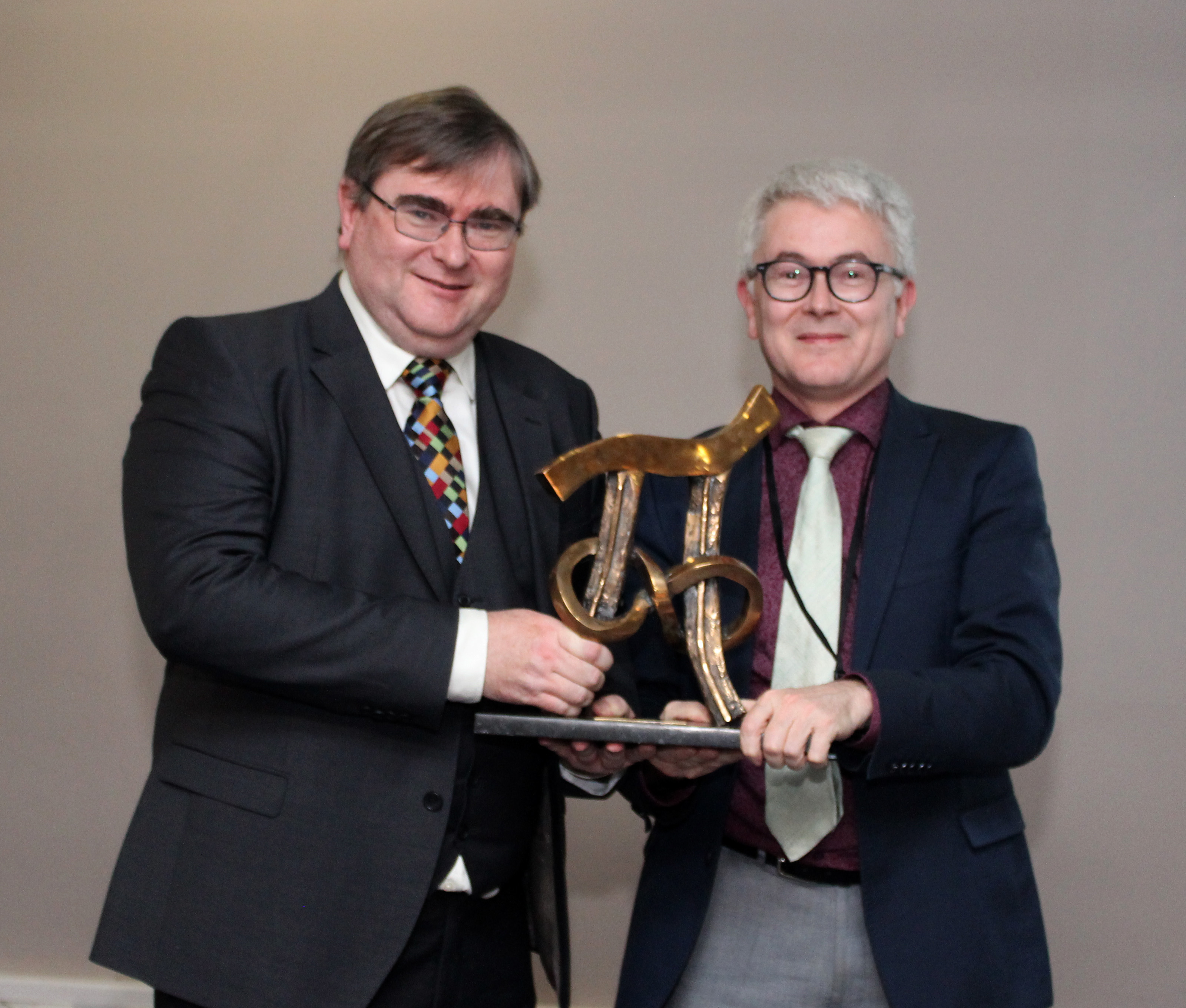 Dominick is really honoured and humbled to be the recipient of the 2017 Victor Graham Perpetual Trophy for achievements in Applied Mathematics.  The photograph to the right show the presentation to Dominick, by Dr. Maurice O'Reilly of the Institute for Numerical Computation and Analysis (INCA) at the annual conference of the Irish Applied Maths Teachers' Association, in the Clayton Hotel in Galway in November 2017.  (Photo courtesy of Sean Connolly)